Vacuum magnetron sputtering coating
Vacuum Magnetron Sputtering Coating Machine
Product Model: CK-
Product category:Vacuum Magnetron Sputtering Coating achine
Product Details
Product Properties
Vacuum magnetron sputtering coating machine is widely used in household appliances, clocks, lamps, crafts, toys, light reflector, phone keypad outer covering and instrumentation, plastics, glass, ceramics, tiles and other decorative film and functional film. Our company's magnetron sputtering machine has many advantages such as good controllability andrepeatability for film thickness; strong adhesion between substrate and film; making special material film and let different materials sputtering on pro ducts' surface at the same time, then will make mixed film, compound film, TiN imitation gold film; high purity films etc..
Type

CK-700

CK-900

CK-1000

CK-1250

CK-1400

CK-1600

Vacuum chamber size

Ф700×H

900mm

Ф900×H

1100mm

Ф1000×H

1200mm

Ф1250×H

1350mm

Ф1400×H

1600mm

Ф1600×H

1800mm

Power supply

Pulse bias power supply; DC magnetron power supply

(can be equipped with different power supply by requested)

Vacuum chamber structure

Vertical single/double door, rear vacuum acquisition system

Vacuum chamber material

SUS-304 superior stainless steel

Ultimate vacuum

8.0×10-4Pa

8.0×10-4Pa

8.0×10-4Pa

8.0×10-4Pa

8.0×10-4Pa

8.0×10-4Pa

Pumping speed

From 1 atm to 6.7×10-3Pa take 8~15min (room temperature, clean and unload)

Vacuum system

Diffusion pump + roots pump + rotary vane pump + holding pump

(can be adjusted by requested)

Magnetron target type

Planar magnetron target, cylindrical magnetron target

Pulse bias power supply

25KW

25KW

30KW

30KW

40KW

40KW

Shelves rotation system

Planetary revolution and rotation, frequency control, upper and base rotation shelves, number of axes

equipped by requested.

Process gas

Mass flow controller (3-4 ways), manual or automatic processing gas systems

Cooling system

Water-cooling system. Cooling water tower, industrial cooling water machine or deep water cooling system is needed to purchase separately. ( or supplied by user)

Control system

Manual or PLC + touch screen

Alarm and protection

Water pressure alarm, air pressure alarm, over current protection, execution on related protective measures and electrical interlock systems.

Foot print

W3m×L3.5m

W3m×L3.5m

W3.5m×L5m

W3.5m×L5m

W4.5m×L5.5m

W4.5m×L5.5m

Other technical data

Water pressure≥0.2MPa, water temperature≤25℃, air pressure 0.5-0.8MPa

Remarks

Specific size can be designed by user's requested.

Customizable vacuum chamber size range: Ф 500-3000mm, H: 500-3000mm.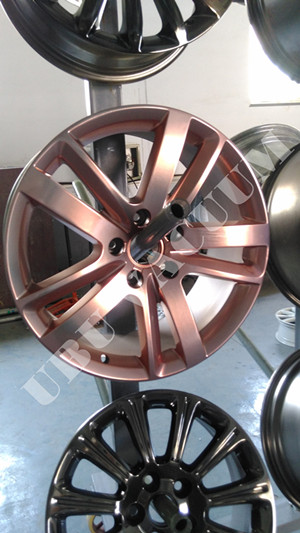 TEL:+86 0532-67722937 +86 15335326363
FAX: +86 0532-68960800
EMAI:
ADD: 01 Xiaoxin Industrial Park, Daxin Town, Jimo, Qingdao, China 266200
© 2018 Qingdao UBU Vacuum Equipments Corp.,Ltd.