Multi-arc ion vacuum coating machine
Vertical multi-arc ion coating equipment
Product Model: LZ-
Product category: Multi-arc ion vacuum coating machine
Product Details
Product Properties
Vertical multi-arc ion vacuum coating or Arc-PVD is a physical vapor deposition technique in which an electric arc is used to vaporize material from a cathode target. The vaporized material then condenses on a substrate, forming a thin film. The technique can be used to deposit metallic, ceramic, and composite films.
Vertical multi-arc ion coating equipment apply to coating large stainless steel plate, stainless steel pipe (≦ 6 m), stainless steel elevator door and other stainless products.
Color: gold, rose gold, champagne gold, silver, black, brown, etc.
Film Feature: wear resistance, corrosion resistance, high temperature resistance, good adhesion and not easy fading.
Advantage: high deposition rate, high ionization rate, high capacity with low cost, easy
operation, etc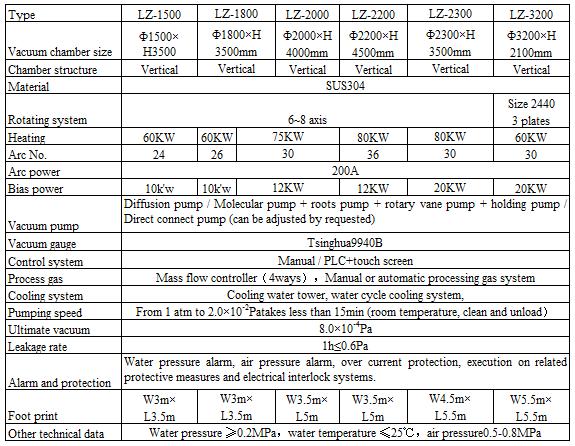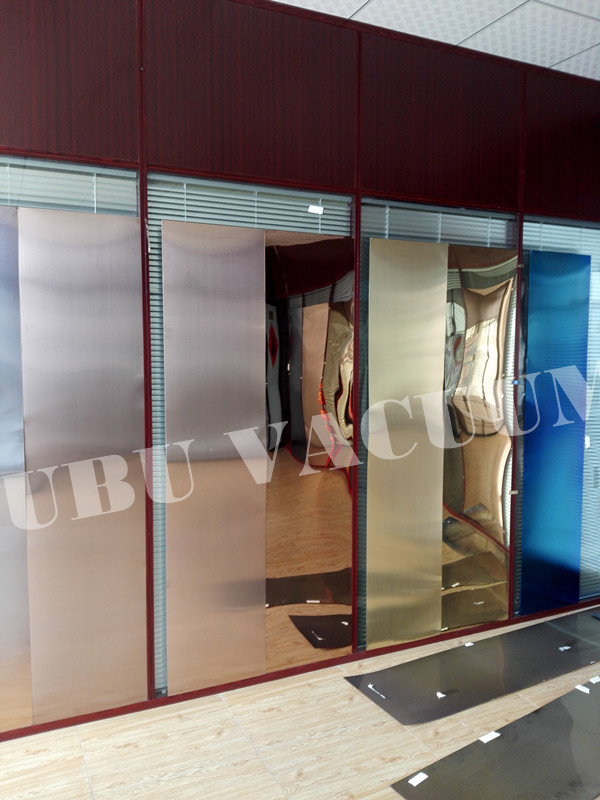 TEL:+86 0532-67722937 +86 15335326363
FAX: +86 0532-68960800
EMAI:
ADD: 01 Xiaoxin Industrial Park, Daxin Town, Jimo, Qingdao, China 266200
© 2018 Qingdao UBU Vacuum Equipments Corp.,Ltd.